I. The printed version
---
---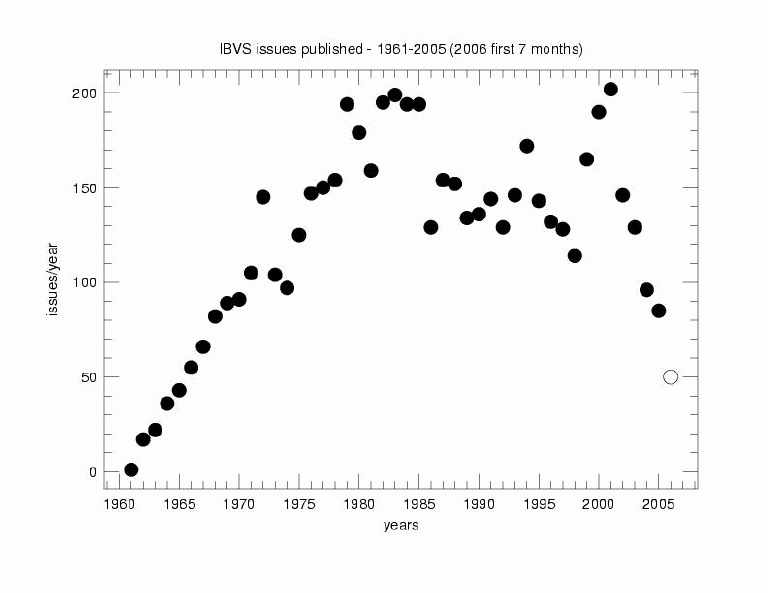 Fig. 1. Published issues of IBVS from the beginnings till the present.
---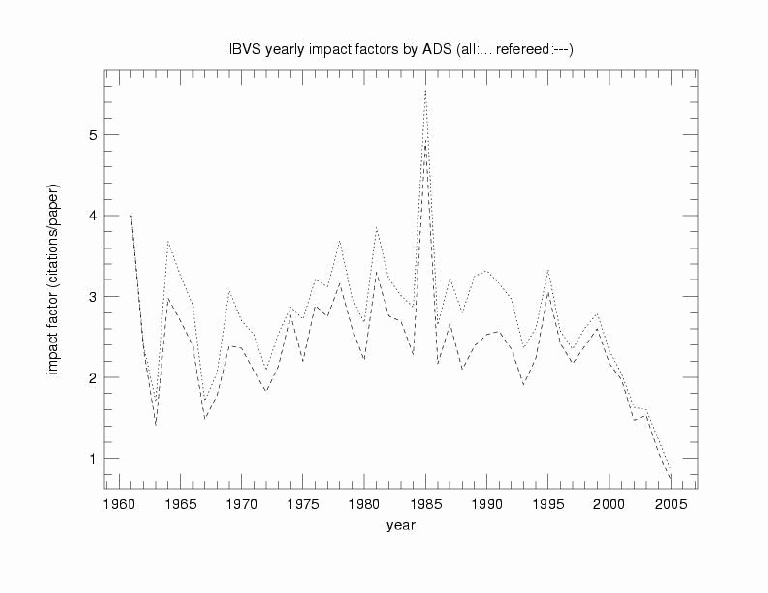 Fig. 1b. IBVS citations in ADS.
---
Editorial Board
During the last three years the Editorial Board of IBVS was the following:
B. Gänsicke
G. Handler (chair)
L. Kiss
S.S. Saar
M. Schreiber
D. Sasselov
B. Skiff
and ex-officio members: J. Christensen-Dalsgaard (Div. V.), C. Aerts (Comm. 27.), A. Gimenez (Comm. 42.).

Advisors: D. Kurtz, N.N. Samus, C. Sterken, L. Szabados

We would like to thank them for their help and support during the past three years.

---
---
II. The electronic IBVS

- Grant
2000 USD, Open Society Institute, 2004 (for open access journals)
~ 4250 USD, Ministry of Informatics and Communication (IHM), 2004 (metadata creation, PhysHun)
- IBVS has some VO features now
Using CDS Aladin as a visualization tool for photometric sequences
VOTable: used for the communication with the Aladin server; representing time-series photometry data (experiments)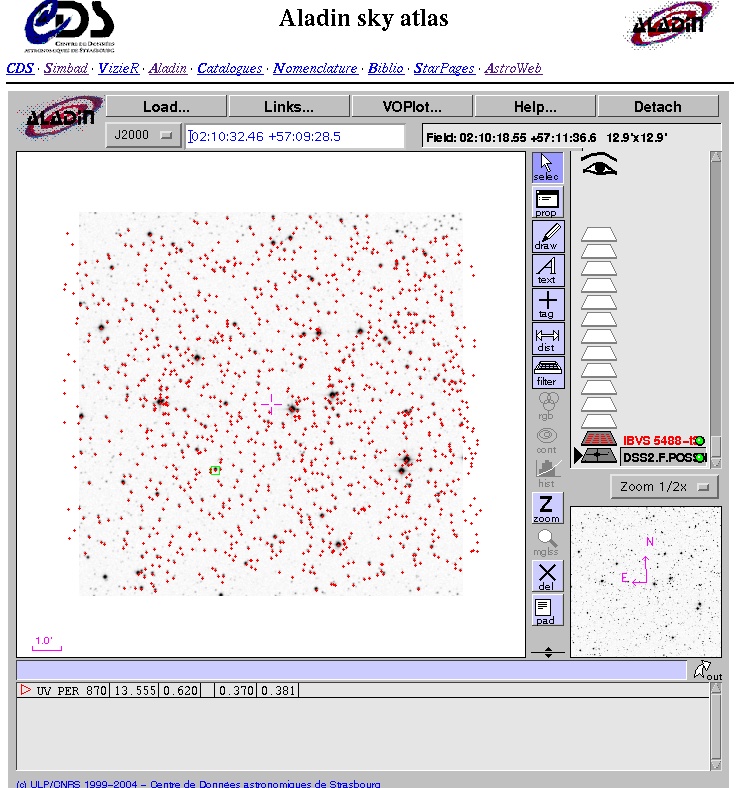 Fig. 2. Aladin as a visualization tool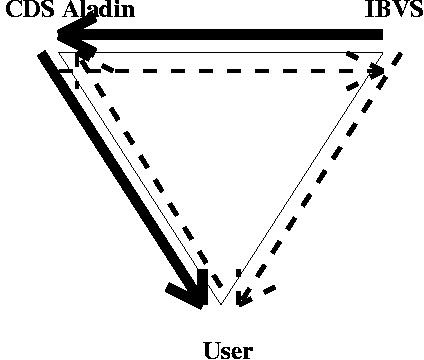 Fig. 3. GRID-like functionality: using software tools available on the Internet





- Figures & data files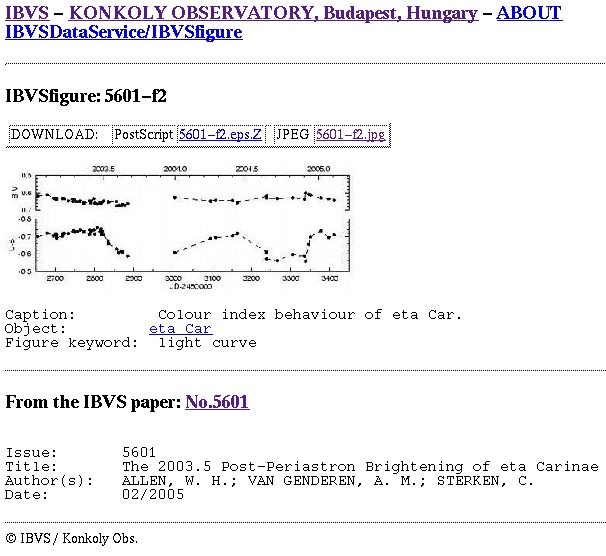 Fig. 4. IBVS can present each figure separately, offering download options and metadata





- Linking
GCVS (IBVS: GCVSobj macro; GCVS: reference links to IBVS in the query results)
AAVSO/VSX? SIMBAD?
- IAU Archives of Unpublished Observations of Variable Stars files
42 files are on-line at IBVS
further 15 is in preparation
master list (IBVS; PASP; CDS Bull; IAU Transactions)
cooperation with CDS, help of the Odessa DC
- Plans
semantic search (objects instead of identifiers, figures, data)
use of object name resolvers
use of OAI-PMH protocol (communicating metadata to ADS)
- Standardization issues
data files: VOTable format
markup
- Automating information flow
Information from IBVS goes to other databases, bibliographies
It could be automated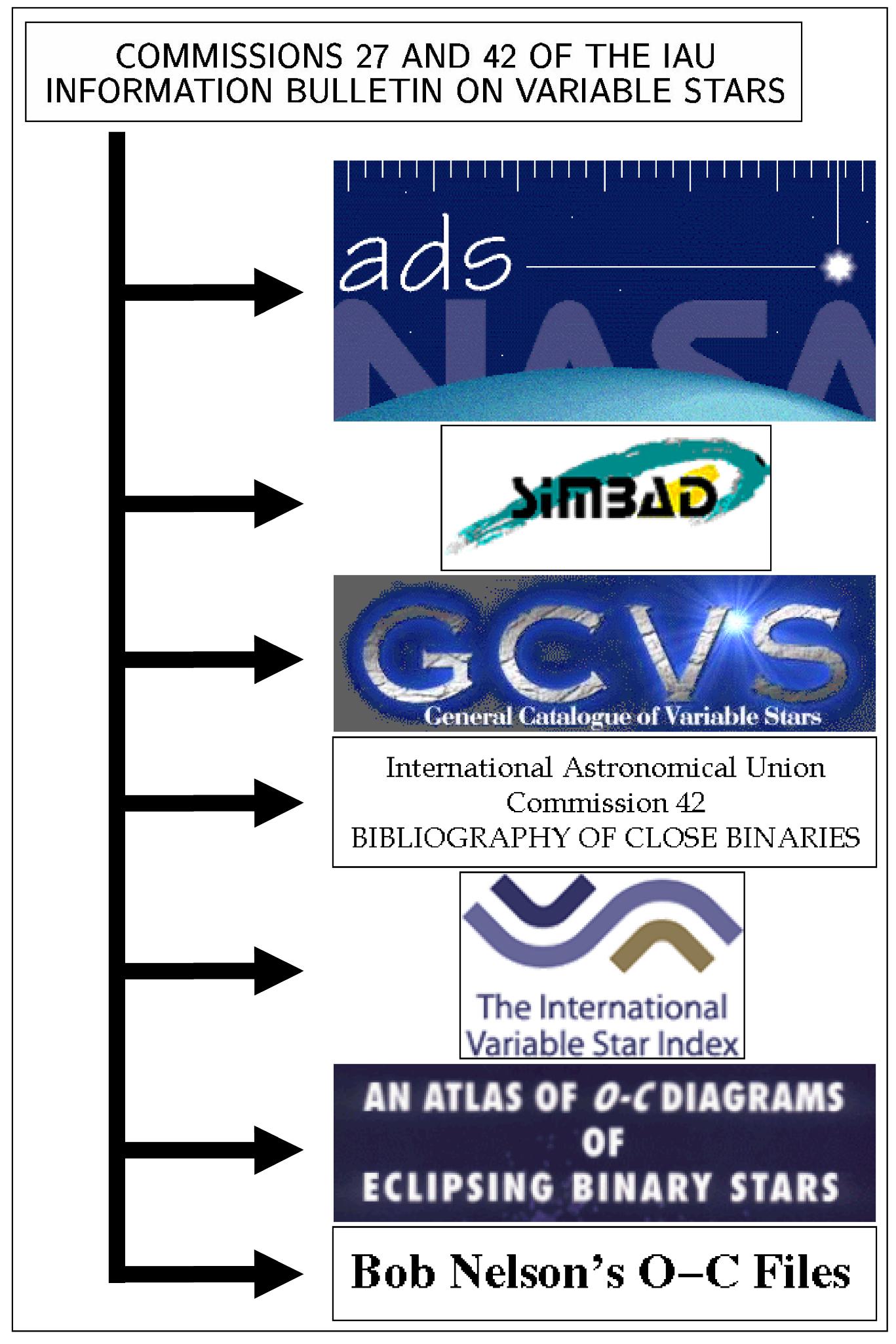 Fig. 5. Data flow from IBVS to other resources




---
Papers, talks on the electronic IBVS:
Electronic Journals as Databases, A. Holl: 2004, Proceedings of ADASS 2003, ASP Conf. Ser. 314, p. 229
IBVS and the data from robotic observatories, A. Holl: 2004, Astronomische Nachrichten, 325, No. 6-8, pp 610-612
From the AGE to the electronic IBVS: the past and the future of astronomical journals, A. Holl: 2004, Acta Historica Astronomiae, Vol. 24., pp 224-232
Electronic journals and VO techniques, A. Holl: 2004, iAstro workshop, RAL (UK)
Interlinking between IBVS and WFPDB, A. Holl: 2004, iAstro workshop, Sofia (Bulgaria)
Time Series Photometry Data: Standard Access, Standard Formats, A. Holl: 2006, Poster, The Future of Photometric, Spectrophotometric and Polarimetric Standardization, Blankenberge (Belgium), 8-11 May 2006
Observations and publications in the VO: is the VO only for Big Science?, A. Holl: 2006, Library and Information Services in Astronomy V., Cambridge, MA, USA, 19-21 June, 2006
---